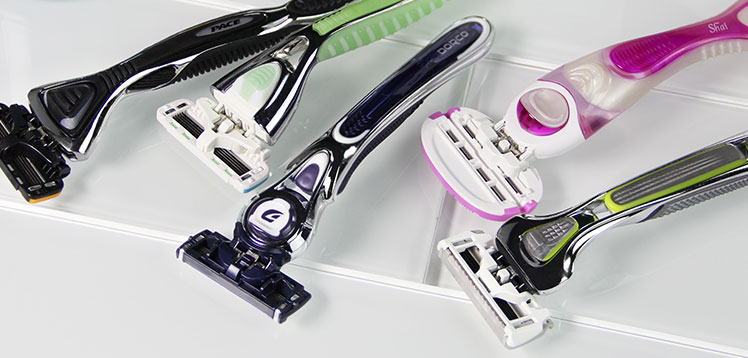 About Dorco
Headquartered in San Diego, CA, Dorco USA is a leading distributor of technologically advanced and superior quality disposable shavers, shaving systems and shaving accessories for men and women. Its product origins date back to 1955 when a small company named Dorco was founded in South Korea. Today, Dorco is Asia's market leader for disposable shaving products and is a household recognized brand in numerous Asian countries. Dorco's products are sold in over 100 countries. By strategically aligning with Dorco, Dorco USA has been able to introduce the pinnacle of shaving innovation to the U.S. consumer marketplace, including the world's first 7 blade shaving system, as well as the innovative and patented common docking feature.
At Dorco, innovation and technological advancement are hallmark traits of the organization. By leveraging these core assets, the company's goal is to deliver an exceptional shaving experience for all who use Dorco's comprehensive product line of disposable shavers, systems and accessories. The most important attribute attached to a Dorco product is that all of the company's products are designed with a singular focus in mind. The company's products are designed for you, the shaver.
As exemplified by the company's latest products, the professionals at Dorco USA are diligently working to improve your shaving experience to make it an exceptional one. The company invites you to try the products and learn for yourself why Dorco is the preferred choice of so many men and women worldwide who seek an unparalleled shaving experience and value. Dorco invites you to feel the technology and value the difference.
–  Visit DorcoUSA.com  –