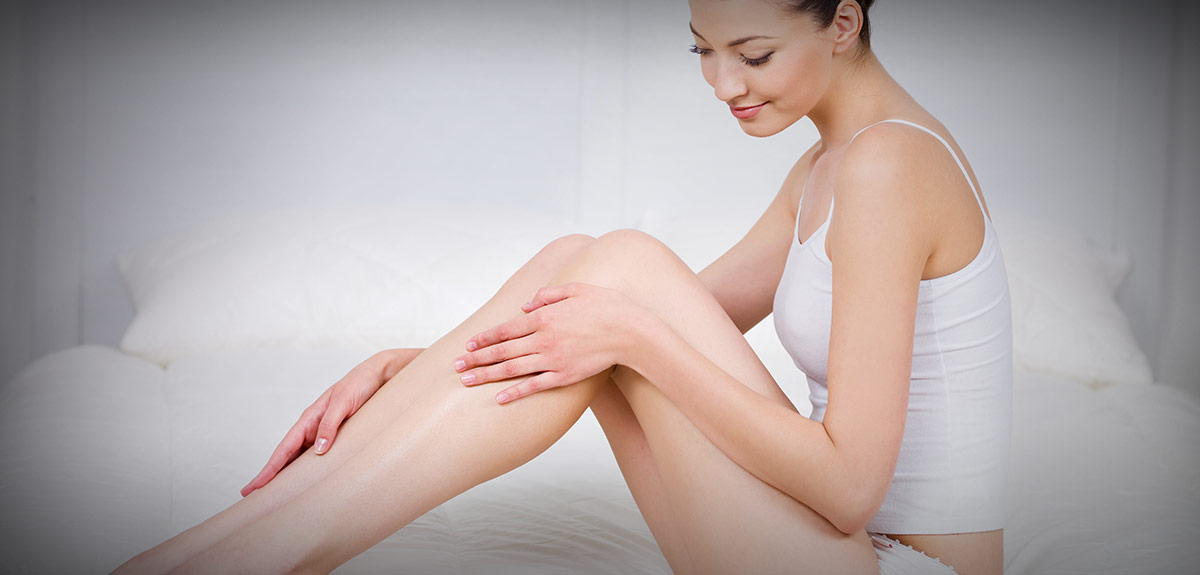 Razor burn? Not with these tips
The creeping burn. The stinging itch. That bright red sheen. For some of us, the irritation we feel after shaving is almost enough to make us put down the razor for good. For those that like to keep their beauty routines streamlined, it's already a task in itself to even remember to shave, but to have to deal with post-shave irritation afterwards? A whole new level of annoyance. But before you go and fully embrace a hairier look, Shave Talks by Dorco has gathered everything you need to start fresh with smooth and irritation-free skin. Read on for tips on how to soothe post-shave razor burn and calm redness, and how to prevent it in the future.

Shave in the morning
While shaving at night may yield the closest shave (click here to read why), it may be best to shave in the morning if you're struggling with razor burn. If you shave at night, your skin has already come in contact with sweat that's produced throughout the day as well as any skin products that you applied. The naturally occurring bacteria, combined with your lotion or deodorant, could be setting your skin up for potential irritation if you shave. If you have sensitive skin, try shaving during your morning shower when your skin is the cleanest instead of at night to give your legs or underarms the best chance at a smooth burn-free finish.

Look in your pantry
If you're looking to cool down that burn immediately, you may not need to look much farther than your kitchen. Treat yourself to a well-deserved snack to further assuage your razor burn woes and get to work on an easy DIY skincare recipe. Pantry items like coconut oil and oatmeal contain skin-calming properties that can soothe even the angriest skin. Try making an oatmeal mask by mixing equal parts ground oatmeal and plain yogurt in a bowl and applying to the affected area until dry before washing away. The anti-inflammatory elements of oatmeal may help to calm down the irritation and inflammation, especially if your razor burn has left you itchy. Coconut oil contains antibacterial, antiviral, and antimicrobial properties that could also help soothe razor burn as well. Smooth on a small amount after shaving and enjoy calm and moisturized skin. Looking for even more DIY skincare hacks you can make from ingredients in your kitchen? Click here.

Make sure you're using the right shaving cream
Or maybe more accurately, start using a shaving cream and make sure it's the right one. If you're a member of the I-Just-Use-Water Club (or the Dry Shaving Club for that matter!) and still wonder how best to soothe post-shave redness, it may be time to get real about your shaving routine. Shaving cream adds a necessary layer of cushiony protection between your skin and your razor, and provides much needed lubrication. If you use shaving foam from a can, be aware of the added ingredients that can actually dry out skin rather than nourish and protect. Try a shaving cream from a tube instead that's formulated to moisturize or one created for sensitive skin.

The best way to treat razor burn is to prevent
If you're suffering from itchy and inflamed razor burn as you're reading this, you may be rolling your eyes at this fourth tip. We get it. You're way passed this point. But if you want to put an end to razor burn for good, it's imperative that you reassess your shave routine and make sure you're setting yourself up for the dream shave you deserve. Shave with a sharp blade, one that you remember replacing no more than about 5-6 shaves ago. And try shaving at the very end of your shower when your skin and hair is thoroughly softened by the hot steam. When you move in with your razor, make sure you're shaving with as little pressure as possible and let the blade do the work instead. And lastly, store your razor somewhere dry, away from the humidity of your shower which can speed up wear and increase the chances of burn-inducing bacteria growth (eek!). We know it's easier to throw it in your hanging shower caddy when done, or set it on the bathtub ledge, but if you're serious about getting rid of razor burn, dry off your razor and store it away from the shower between uses.

Even after following all these tips, your shave is still only as good as your razor. Shave Talks recommends trying Dorco's Shai 4 for all your daily shave needs. The Shai 4 features powerful 4-blade action that's still comfortable enough for sensitive or problem skin. The triple-formula lubricating strip helps protect against irritation and the angulated Venetian Flow™ setting allows for quick and easy rinsing to achieve an even closer shave. The best part however, may be that Dorco products are priced at up to 75% less than the cost of leading brands, so shopping for refill cartridges won't feel like such a splurge.