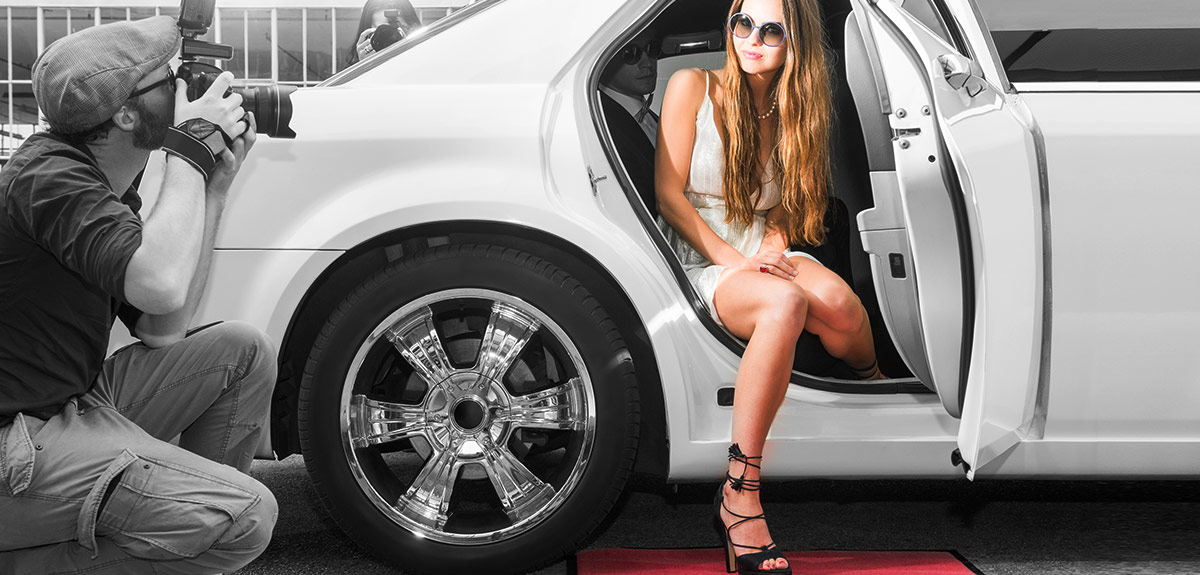 How to get your legs to
glow like an A–lister
Ever browse through pictures from an awards show or red carpet event and wonder how stars achieve that glowy, radiant finish to their legs? Is it just a symptom of being rich and famous? Perhaps. But while you're waiting for your big break, we've rounded up a few tips to amp up the glam and get your legs looking red-carpet-ready as soon as your next shower. So whether you're strutting your stuff down the boardwalk, or between the dance floor and the bar, read on for some tips and tricks to get your skin to shine.

Exfoliate:
The key to supple-looking legs begins with good skincare. Try and gently exfoliate your body once a week to buff away any excess dead skin and urge skin to turn-over to create that healthy glow. For a quick-and-easy body scrub you can make at home, try combining a half cup of sugar with a half cup of coconut oil. The sugar granules will exfoliate while the coconut oil replenishes your skin's natural protective barrier and locks in moisture. Keep it in the shower in an air-tight container for easy use.

Moisturize:
If your gams are looking on the duller side, especially during winter seasons, make sure you're immediately following your showers by applying body lotion. Your skin is most receptive to products when your pores are clean and open from the heat of your shower, so make sure to smooth on a daily moisturizer the second after you've toweled off. To give your legs a hydrating boost, switch out your daily moisturizer for something richer, like a body butter or a dry body oil to really seal in that satiny-smooth finish. Just make sure to rub the product into your skin well before getting dressed so the oil doesn't have the chance to stain clothes.

Change Up Your Body Wash:
In addition to regular exfoliation and moisturizing after every shower, you could try adding another step of moisture to your body wash routine as well. If your body wash creates a big, soapy lather, chances are its stripping away too much moisture and may be leaving your skin feeling dry and tight rather than nourished. Instead, try using a cleansing shower oil that produces a gentle foam that protects and hydrates while washing away impurities.

Tinted Moisturizer:
If you really want to go the extra mile, or if you're gearing up for a big event where you'll want to turn heads, use a tinted body lotion. There are many types of tinted body lotions or leg makeup on the market that are formulated to add that shimmery, soft-focus glow to turn your legs into poreless wonders. It's basically like applying an Instagram filter to your legs, which sounds pretty great to us.

Shave:
This may seem obvious, but if you want to maximize glow and shine, you're going to want to take the time and give your legs a good shave. Not one of those haphazard get-out-the-door shaves, but a thorough shave using slow, over-lapping strokes. Before you hop in the shower, make sure you're using a fresh blade. Your blade cartridge should be changed every 5-7 shaves or at the first sign of wear. Remember to save shaving for last to give hairs adequate time to soften and don't skimp on the shaving cream. Or if you're in a pinch, sub a bit of your hair conditioner or even coconut oil.
Before you debut your glowy new look, make sure you're using the world's first six-blade shaving system for women, the Dorco Shai Soft Touch. With its flexible, dual 3-blade platform to navigate every contour and its moisturizing strip to keep skin nourished and protected, the Shai Soft Touch is the perfect razor to take care of all your shaving essentials.