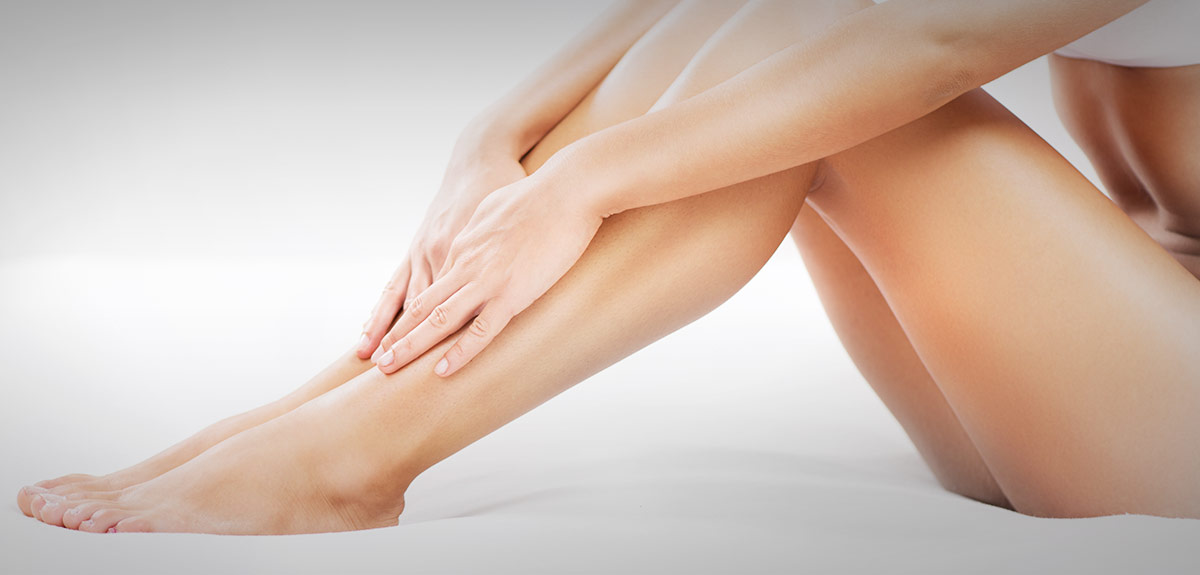 So you have an ingrown hair
You're going about your morning, prepping for the day, minding your own business, when you look down and see it. An ingrown hair. Your shaving routine lately has been perfunctory, but even that may be an overstatement. Maybe you can't remember the last time you took the time to exfoliate but you did change your blade head last month…or was it the month before last? No matter—we at Shave Talks gathered the 411 on how to get rid of that ingrown hair and make it your last.

Before you even begin thinking about freeing the hair, remember that an ingrown hair is hair that's grown back into the follicle and has become trapped beneath the surface. While the skin covering the hair is usually very thin, you want to get your pores as open as possible to ensure it's an easy extraction. If you feel like you have to exert any amount of force during this process, chances are the ingrown hair isn't ready to be removed and should be addressed by a dermatologist.

Add Heat:
Your pores will be their most open and receptive when you're fresh from a hot shower, so it's best to address your ingrown hair after you've just bathed. Or if you're in a pinch, apply a warm compress to the affected area by running a clean washcloth under warm water and pressing firmly, but gently.

Exfoliate:
Buff away the dead skin cells and decrease inflammation with a gentle exfoliating scrub. Try one that contains raw honey or mix one yourself using equal parts raw honey and sugar, and enough lukewarm water to create a paste. The anti-bacterial properties in raw honey will help fight infection while its antioxidants and moisturizing properties will help protect and replenish the skin's natural moisture barrier. Gently scrub the affected area using very little pressure and rinse away.

Tweeze Gently:
By now, a length of the hair should already be exposed. If not, wait to exfoliate and try again later at night or the next day. Some ingrown hairs can be extra stubborn but be patient—rushing things can easily lead to infection and permanent scarring. Take your finest pair of tweezers and sanitize them with a bit of rubbing alcohol. Then, gently coax the hair out.

Calm it Down:
Relieve any post-tweeze irritation with an ingrown hair preventing product containing natural anti-inflammatory ingredients or make your own. Mix a few drops of tea tree oil and two teaspoons of aloe vera gel and smooth onto the affected area. If you think your skin can stand it, try leaving the mixture in the fridge before applying. The cold temperature will help bring down the inflammation even further. This aftercare step is essential to avoiding scarring or further irritation.
While these steps will help get rid of ingrown hairs, there are a few additional steps you can add to your daily shower routine to try and avoid them in the future. For many of us, ingrown hair is a regular skincare struggle. If this sounds familiar, try exfoliating twice a week with a gentle scrub and remember to moisturize.

Make sure your razor isn't to blame and start with a new blade head. Better yet, use one that will form to your unique contours, like the Dorco Shai Soft Touch. This six blade system features a flexible dual three-blade platform designed to glide over even the most sensitive terrain. And with its wide, triple-formula moisturizing band, you'll be keeping skin nourished and ingrown hairs at bay.