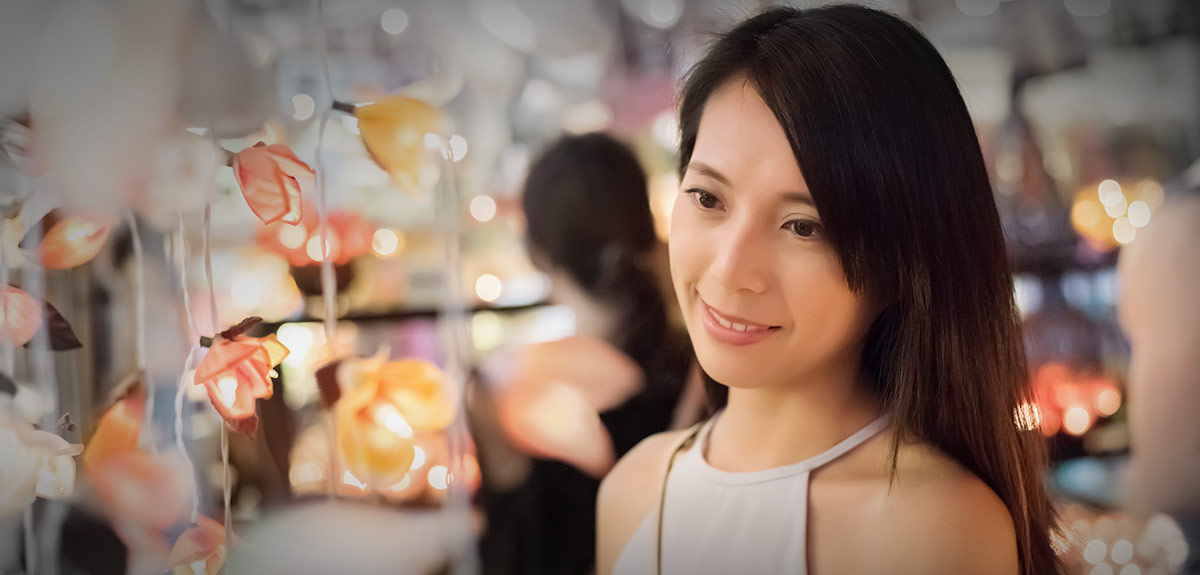 The top night markets you'll have to see (and taste) to believe
Night markets are windows into a culture. They're a sample size of the surrounding city and the people within it—a glimpse at how locals shop, eat, and unwind. When the sun sets and the lights turn on, a specific type of energy sets hold among the crowd. Don't be surprised if you're suddenly more inclined to try that stinky tofu that's been on your agenda since you touched down, or if you're suddenly filled with the desire to try haggling for leather goods in the local language. Read on to begin building your own list of the best night markets to visit on your next international jaunt.

In no particular order:

Raohe Night Market—Taipei, Taiwan
If you've ever visited or spoken to someone who's visited Taiwan, you know the post-trip conversations always come back down to the food. A long-standing food destination, Taipei is serious about their street food. And when it comes to creativity and taste, the food vendors at Raohe Night Market are hard to beat. Come here to peruse aisles of classic night market snacks such as the fried egg green onion pancake, oyster pancake, the crispy pepper buns filled with seasoned pork, and last but not least, the stinky tofu. For something sweet, sink your teeth into the famous peanut ice cream rolls, or enjoy one of the many fruit juices to replenish your palate. If you're a snack food fanatic, add the Raohe Night Market to your list of dream destinations.

Dongdaemun Market—Seoul, South Korea
Dongdaemun Market is the spot for trendy, well-made retail at fantastic bargains. By nightfall, the wholesale vendors set up shop. For the uninitiated, wholesale stores are geared towards retailers, but you may be able to score a wholesale price if you buy more than two pieces, so try shopping with a group or keep this market in mind when you're shopping for gifts to bring back home. Remember that most vendors only accept cash, and that you'll want to practice your power stance for some friendly haggling to get the best deals.

Temple Street Night Market—Kowloon, Hong Kong
At Temple Street Night Market, you can find knick knacks pointing to Hong Kong's world cultures, kitschy trinkets for souvenirs, and rows of fortune tellers and palm readers to delight and entice. This night market is also known for the several rows dedicated to fresh seafood. Get the razor clams with black bean sauce, the gigantic mantis shrimp, and of course, the crab. Since Kowloon is situated right against the water, this is one of the best places to grab a quintessential, Cantonese seafood meal.

Chiang Mai Night Bazaar, Chiang Mai, Thailand
One of Thailand's oldest night markets, Chiang Mai Night Bazaar offers beautifully crafted art, lacquer ware, and silks handmade by locals as well as the usual night market finds, including Thai spices. You'll also be able to indulge in a traditional Thai massage, enjoy live music, and street food. Skip the pad thai and head straight for a stall offering Khao soi, northern Thailand's signature noodle dish, and if you're still hungry, the Khao kha moo, or stewed pork shank. Then finish off the meal with sweet and chewy thai rotti or the famous ice cream rolls. Come here on Sunday nights to experience the organized chaos in its fullest form.
When you're off adventuring, the last thing you want to think about is the length of your stubble. But it's going to grow regardless of how many Mai Tais you're sucking down in the sand, or how many chakras you've lit up while meditating in that underground salt temple. And if you're backpacking, you know that bag space is hard to come by, and can't be wasted on a bulky can of shaving cream. That's where Dorco Razors N Foam comes into play. These disposable razors feature six, state-of-the-art blades and a handle filled with thick, rich shaving foam for a smooth, comfortable shave. This is the genius razor that every traveler needs for quick, convenient, on-the-go shaves.