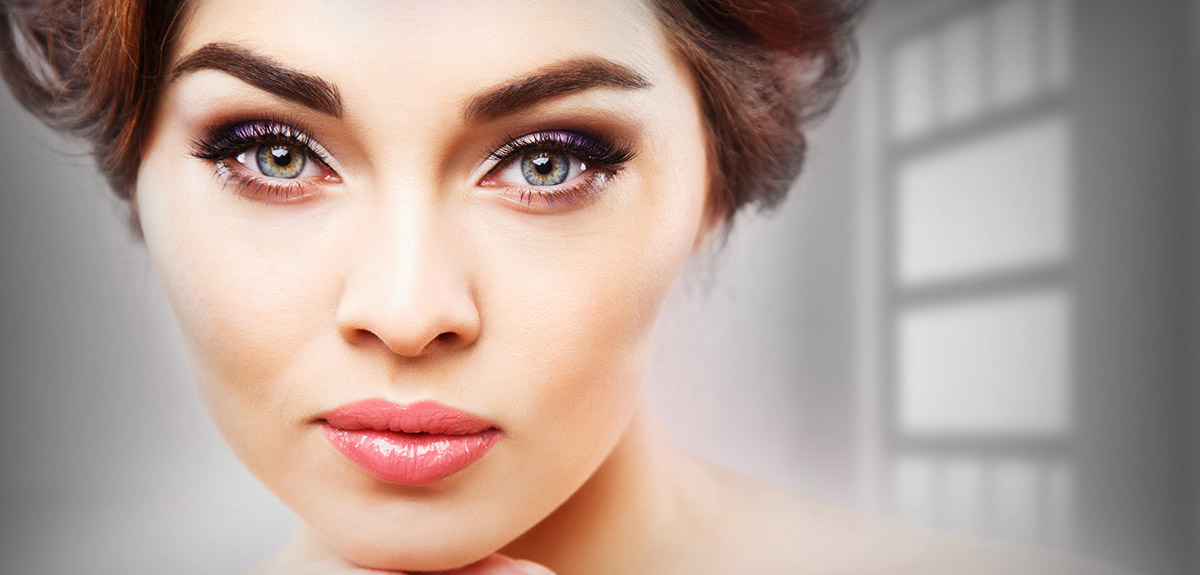 The most underutilized shaving tool: how to master the eyebrow razor
Using an eyebrow razor can mean the difference between good and great brows. We've broken down the steps to achieving this flawless look with the most underutilized tool in the game.
Many of you already have your trusty pair of tweezers, an eyebrow brush, maybe a pair of trimming scissors or a magnifying hand mirror. But if you've never considered using an eyebrow razor, it may be time to rethink your eyebrow care routine. An eyebrow razor shaves away stray hairs underneath the brow, redefines arches, and keeps brows clean and defined. Unlike tweezers, the straight edge of the razor acts as a guide for creating straight, precise lines by having the ability to remove hairs line by line rather than individually. Did we mention it's painless as well?

Prep your skin:
Plan to shave after a warm shower. The steam from your shower will loosen the hair within its follicle and make it easier for removal. Swipe on a thick layer of mild moisturizer on the areas you'll be shaving around your brows to prep your skin.

Set boundaries:
If necessary, use an eyebrow pencil to lightly fill in or outline your brows to create the desired shape to act as a guide. Use light feathery strokes with your eyebrow pencil so hairs underneath remain visible.

Clean:
Have a towel or a tissue handy so you can wipe your razor off every few strokes. It's important to keep the razor free of accumulated hairs and dead skin so as to not muck up the razor's edge.

The In-Between:
Unless you're going for the Frida Kahlo-look, you'll want to take care of the excess hair between your brows. Hold the razor straight up vertically and flat against your skin and apply short, light strokes, sweeping horizontally in the opposite direction of hair growth.

Shave Above:
If you have any stray hairs sprouting above your brow, hold the razor horizontally and flat against your skin and shave in tight, vertical strokes along the natural growth of the brow.

Shave Below:
Here, you'll want to be very careful and use an extremely light hand since you're now shaving closer to your eye and could potentially nick the loose skin underneath your brow bone. Move the razor in light strokes outwards away from the center of your face. Remember to work slowly and with a steady hand. If you're not sure if a hair should stay or go, chances are it should stay.

The Arch:
When you're shaving below your brow, this is where you'll want to redefine your arch. Again, use light and tight strokes and move outwards or upwards at an angle to remove the excess hair.

Trim:
Use an eyebrow brush or comb to brush hair upwards. Carefully shave away any hair that's grown outside of your desired shape.

Aftercare:
After you're done with both brows, wipe away the excess moisturizer. Examine both brows carefully and check to make sure they're as symmetrical as possible. Moisturize the skin around your eyebrows again, this time rubbing a hydrating lotion into your skin to replenish your skin's natural moisture barrier. By shaving the area around your brows, you'll have essentially exfoliated the surrounding skin, making this step crucial in keeping your skin healthy. Finish with your favorite brow products to enhance and further define.
If there are other extraneous hairs that you'd rather be without, such as upper lip hair, use the same method. Hold the razor at a 45 degree angle and make small downward strokes. Don't shave against the grain or the hair could grow back with a blunted edge or a different angle, leading to the appearance of darker or texturally different hair.
Remember to clean and carefully dry your eyebrow razor after each use and safely store using the blade cap. And make sure to toss the razor at the first sign of wear to avoid unnecessary dragging. If shaving every week, your eyebrow razor will last about a month or so.
To achieve flawlessly defined brows easily and painlessly at home, Dorco invites you to try the Shai Eyebrow Razor. Each pack includes three disposable razors featuring a stylized rubber grip for easy handling, a stainless steel safety cover that protects your skin, and blade caps for storage. Dorco prides itself on offering quality razors at 35% less than the price of leading brands. Order the Shai Eyebrow Razor to update your brow routine— it's time you created the perfect brows you deserve.