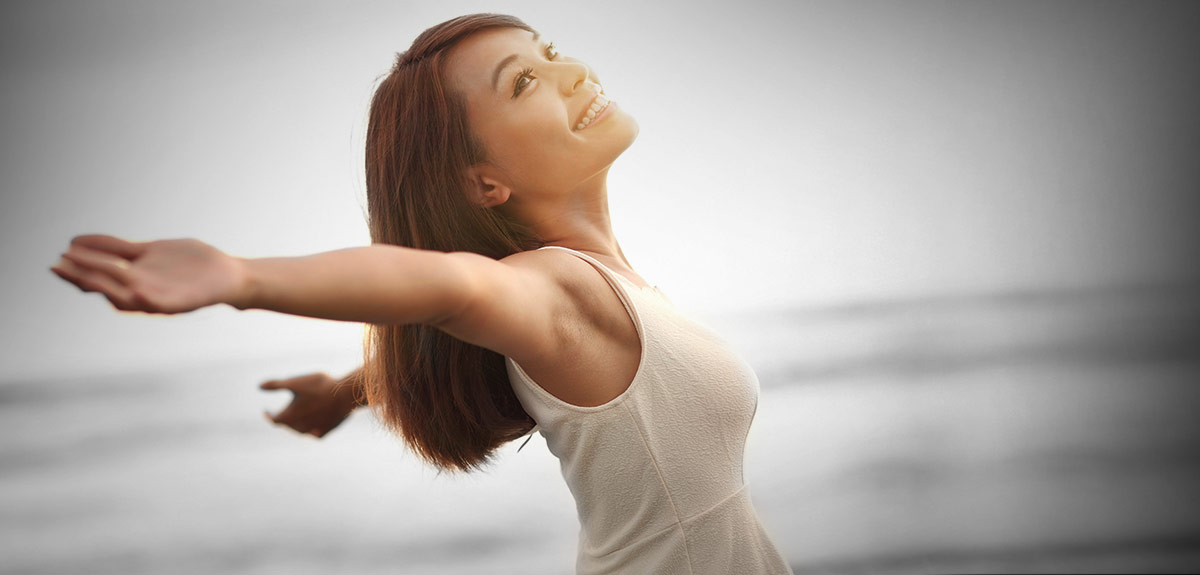 The easy and correct way to get rid of underarm darkness
We've narrowed down the best way to slough away underarm discoloration safely and easily.
How does it happen?
Our underarms don't receive nearly as much care as they require. Think about it: we drag razors haphazardly over them then swipe with chemical-laden deodorants only to wear barely breathable clothing and then hope for the best. While there are many reasons why underarms discolor, ranging from insulin resistance to bacterial infections, the most common causes are build-up from dead skin cells or irritation due to improper shaving or lack of aftercare. Implement these simple steps in your daily routine to get rid of underarm darkness.

Exfoliate:
To get rid of the layers of dead skin and deodorant residue that could be causing the discoloration, dermatologists suggest gently exfoliating once or twice a week with a gentle cleanser and wash cloth. A fine-grained facial scrub works similar wonders. This method sloughs off the excess gunk and lightens underarms without the use of lightening or bleaching agents, which can be harmful to your skin. Just make sure to scrub with a light touch, or it may make the discoloration worse.

Moisturize:
Since the underarm area houses some of the most sensitive skin on our bodies, it only makes sense to keep this skin hydrated as well. Follow up with your body lotion and a moisturizing deodorant. And when you can, skip the antiperspirant or deodorant altogether and give your underarms a breather. Your skin will thank you.

Beware of DIYs:
Stay away from Pinterest-inspired DIYs involving astringent ingredients like lemon juice or baking soda. Lemon juice may actual do more harm than good to your sensitive skin by breaking down the acid mantle which protects against bacteria. If you want to whip up a home remedy, try putting together a scrub using honey and sugar using a one-to-one ratio. The moisturizing and anti-bacterial properties in honey will help cleanse and keep hydrated while sugar will buff away any impurities.

Check your razor:
Underarm dark spots are often caused by irritation from the dragging that comes from a dull razor blade. We suggest switching the blade out after seven to ten uses or at the first sign of wear. Be mindful of where you're storing your razor as well. If you're keeping your razor on the edge of the tub or in the shower, the moisture could be blunting the blade and making it susceptible to bacteria that can cause folliculitis, the little angry red bumps that appear after a day or so. Dry off your razor after each use and store it away from the shower—the better you take care of your razor the better it will take care of you.
Make sure your shaving routine isn't the culprit and use the razor that your underarms deserve, like Dorco's Shai 6 razor system. With the world's first six-blade shaving system as well as its patented angulated blade platform that allows for effortless cleaning, the Shai 6 is the perfect razor to take care of all your shaving essentials. Its agile design navigates easily over sensitive terrains and its moisturizing strip keeps skin conditioned and calm with olive oil, chamomile, and allantoin. Dorco invites you to try an unparalleled shaving experience, all at 35% lower than the price of leading brands.